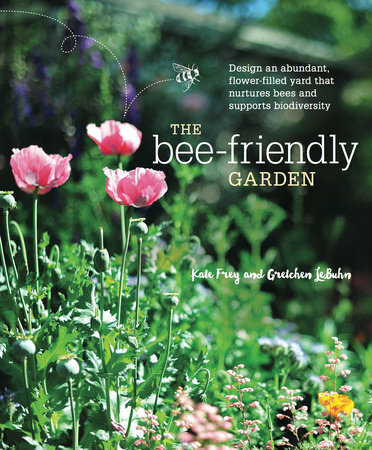 The Bee-Friendly Garden by Kate Frey and Gretchen LeBuhn
If you love bees and gardening, this is a beautiful coffee table book will get you focused on planting for pollinators.  It takes you through the life cycle of over a dozen species of bee, not just the honey bee, so that you know how to support native pollinators as well.
Even as a naturalist and a bee keeper, I learned a lot about the specific habitat requirements of bee species I had never even heard of.  From ground nesting bees, to wood bees and many others, you'll learn how to create a variety of habitats and plant beautiful beds to support them.
As criticism, while the authors try to put out instructions and plant lists for the whole of the US, they are based in California and there is a distinct bias toward warm far west climates.  As a Vermonter, I didn't find nearly as many examples of temperate plants as I'd hoped.  To be expected, when the author's other published book is Field Guide to The Common Bees of California.
I received this book from Blogging for Books for this review.
(Visited 80 times, 1 visits today)
Please follow and like us: